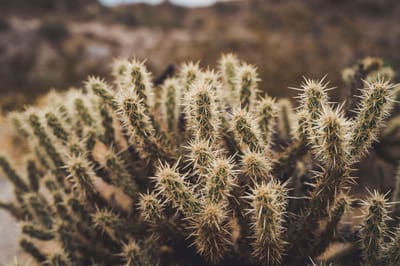 Why Belong?
Membership links you through ERA events and communications to the representative community. That link fosters exchanges of information, problem solving sessions and the sharing of ideas and concerns – all the benefits that are most highly valued by those who are already members.
As a member …
… you support the only organization dedicated to promoting, protecting and improving YOUR profession as a manufacturers' representative in the electronics industry.
Your membership is a credible demonstration to your principals and customers of your long-term commitment to your profession and the ERA Code of Ethics.
Your membership also helps you make money and save money when you take advantage of the benefits, services and programs provided by both ERA NATIONAL and the Arizona Chapter, which include:
Benefits from ERA National
An ongoing dedication to helping manufacturers learn about the cost-effective benefits of selling through reps;
"Education you can't get anywhere else" at the ERA National Conference, the only electronics industry event devoted to helping reps and their principals build more productive partnerships;
Free bi-monthly educational teleforums;
Free access to sales and other business data generated by ERA's regular survey of both rep and manufacturer members;
Eligibility to earn professional certification via the Manufacturers' Representatives Educational Research Foundation's Certified Professional Manufacturers' Representative (CPMR) and Certified Sales Professional (CSP) programs;
Free listings in ERA's online Rep Locator, the industry "bible" for manufacturers seeking professional representation;
Free Lines Available e-mail bulletins that update you on manufacturers seeking qualified reps;
Free Lines Available listings and many business services offered through the ERA exhibit at the annual Electronic Distribution Show (EDS);
Free hyperlinking to connect your firm's Web site to the Arizona Chapter Web site and the internationally-promoted, interactive site of ERA National;
Free subscriptions to The Representor Magazine and other association publications;
Free access to rep-savvy advice via telephone consultations with experts on legal, tax, sales training, insurance and advertising/public relations issues;
Free business management tools, e.g., many types of contract guidelines (for principals, employees and/or sub-reps), rep council guidelines, industry white papers, POS reporting and split commission guidelines;
Discounted pricing on many business necessities, such as group insurance (including life, dental, income protection and liability), computer software, office supplies and auto rentals.
Benefits from Arizona ERA
Recognition as a member of the electronics industry's most proactive professional organization in Arizona;
Free admission to all regularly scheduled educational programs and bi-monthly Rep-Distributor Networking Breakfasts;
Discounted fees for rep-specific training programs, seminars and special events;
Free listing on the Arizona ERA Web site;
Free access to territory DTAM (Distribution Total Available Market) data and year-to-year comparative reports;
Free access to local Lines Available, the chapter resume service and industry classified ads distributed via e-mail;
Free, confidential "matchmaking" services for members who want to buy, sell or merge a firm or forge a sub-rep pact;
Eligibility for annual college scholarships available to all member firm personnel and their dependents;
Eligibility to participate in the local electronics industry's most popular golf and bowling tournaments; and
Free (but priceless) advice from fellow reps and unparalleled networking with the best in the rep business!